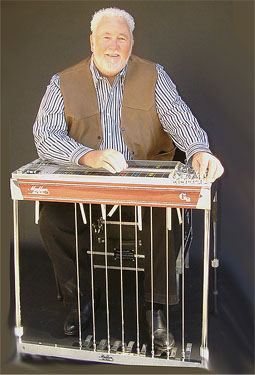 Steel Guitar Music Lovers:
I have several CD projects available on this page. You can go here to listen to some of my tunes.
Make a Fashion Statement!:
Check out the latest in T-Shirts for todays steel guitar players and fans of steel guitar.
Studio Engineers and Singers:
Do you have some recording work coming up? Add some steel guitar or dobro
for that perfect sound on your song! Call me to discuss rates and availability.
Players:
Looking for some instruction? I provide one-on-one steel guitar and dobro
lessons for all player levels.-
Guitar Shop Services:
Does your steel guitar need maintenance, adjustments, changes, or a different set-up? I will work with you and your guitar to make it sound, look, and play its best!